ScoliosisPeople that are suffering from scoliosis might still be feeling the effects of this deformity even years after their diagnosis. This is a condition that, while not fatal, can prove to be difficult to live with and manage. Many people with scoliosis might still find it difficult to complete daily tasks such as walking, exercising, or even just sitting without pain. At Keystone Wellness Center, our chiropractor North Miami, FL, is dedicated to helping our patients find relief and get the care they need to finally live free of scoliosis pain. We're here to answer any questions you might have about scoliosis treatment, create a chiropractic care plan that is unique to you, and help you find relief fast.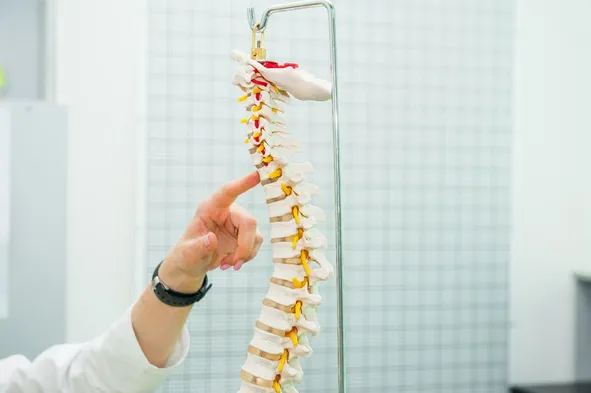 What is Scoliosis?
Scoliosis is a type of physical deformity that results due to an unnatural curvature of the spine. Many people are diagnosed with scoliosis as children, and for some, the symptoms of scoliosis can begin to get better with age. For others, scoliosis is a lifelong deformity that will need to be cared for by a chiropractor. There is no known cause for scoliosis, and many aren't sure why some people are born with this condition while others are not. Nevertheless, the symptoms of scoliosis can be seen physically, such as the unnatural curvature of the back. They can also be felt by a person. Symptoms such as imbalance, dizziness, pain, and compression of the surrounding tissues and nerves can all result from scoliosis.
How Does Chiropractic Treatment Help With Scoliosis?
Your chiropractor will conduct a physical exam to ensure that your issues are truly from scoliosis. They can even take imaging tests like x-rays, so you can know what your scoliosis looks like and the best ways to treat it. Some treatments include manual adjustments of the neck and spine. These adjustments help to realign the spine, which might be taken out of alignment after an accident or due to scoliosis. These adjustments can be safely done with the help of a chiropractor and can help you find relief fast.
Find the Best Scoliosis Treatment At Keystone Wellness Center
At Keystone Wellness Center, we're on a mission to help our clients find relief and the best treatment for scoliosis. Call us today at (305) 893-8822 for more information or to schedule an appointment with our chiropractor.