Headache and Migraine Relief
Headaches and migraines can be debilitating ailments. It is important to seek treatment for persistent head pain, as it is often a sign of other conditions. At Keystone Wellness Center in North Miami, FL, our chiropractor provides all-natural treatment options for migraines and headaches.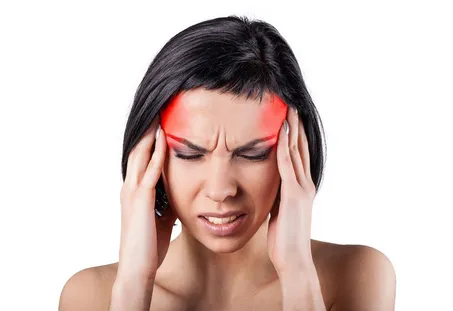 Migraines Are More than a Headache
While a throbbing headache characterizes most migraines, migraines are also accompanied by other symptoms, including nausea, vomiting, and dizziness. Besides, some types of migraines come with visual symptoms. Additionally, headaches may be short-lived, but migraines may last up to months.
Causes of Migraines
A migraine attack can come with no warning and last for hours or days. It can be painful to the point where you can't even concentrate on anything. There are no known exact causes of migraines. However, the following triggers increase the chances of a migraine occurrence:
Food substances: Drinks like coffee, tea, and alcohol can trigger migraines in some people. The same thing can happen if you eat certain meals or have a stressful day. These substances can trigger your brain to release chemicals into your bloodstream, triggering your migraine attacks.
Stress: Mental disturbance can trigger migraines.
Change of sleep patterns: Too much sleep or no sleep can cause migraines in some people.
Environment: Certain smells and noises can trigger migraines.
Hormonal changes: Hormones, especially in women during pregnancy and menstruation, can cause migraines.
If you have been suffering from migraines, our chiropractor can help bring relief.
Causes of Headaches
The causes of headaches can vary from person to person and can also be influenced by lifestyle factors, such as stress and medications. Other causes include:
Alcohol: Headaches can occur if you have one or more drinks per day or face heavy drinking every weekend.
Noise: Noise is everywhere. From traffic and honking horns on the highway to scooters whizzing by and school buses clacking, noise can make us feel uneasy or irritated, causing a headache.
Lighting: Light can irritate the eyes, causing a headache.
Medical conditions: Infections, tumors, injuries, and other medical conditions can cause headaches.
Unlike migraines, causes of headaches are easily identifiable, making treatment straightforward.
How Our Chiropractor Can Help
Our chiropractor will ask about your medical history, lifestyle, and symptoms. After a diagnosis, we will create a treatment plan for you. Our chiropractor provides adjustments and spinal decompression. These methods realign the body to alleviate tension and pressure in the back and neck, which can trigger headaches and migraines. This also reduces pressure on the nervous system.
Our chiropractor also offers lifestyle and nutritional advice, which can help with migraines. We will identify certain habits or nutrients that may be triggering your migraines.
Visit Our Chiropractor in North Miami, FL for Headache and Migraine Treatment
If headaches and migraines are troubling you, we can help. At Keystone Wellness Center, our chiropractor will alleviate your pain naturally. Call us today to schedule an appointment.